A most unusual day at Wellesbourne today. An empty pan, the aircraft out enjoying the sunshine, sleeping volunteers, aircrew doing manual work, and even a rare sighting of a lesser-spotted AEO in unique yellow plumage.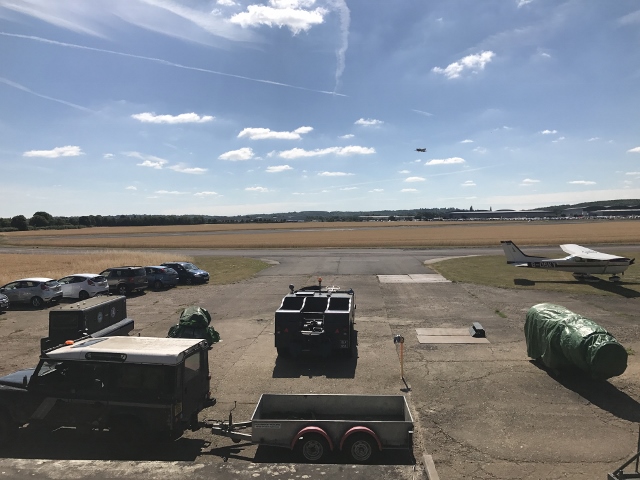 What was it all about? You'll have to wait a few months to find out.
These pictures are by Anne-Marie Walduck and Matt Wardrobe.