A visit to XM655 at Wellesbourne by the Classic Corvette Club UK occupied our volunteers this morning, and was mostly completed before the rain began, but the closing photoshoot of the cars in front of the Vulcan was rather a soggy affair.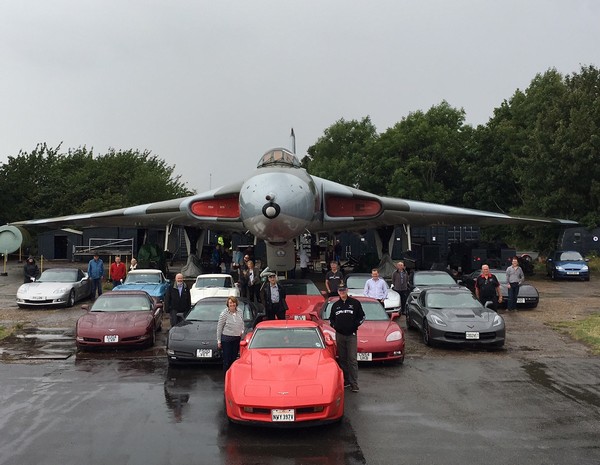 The rain continued most of the afternoon, but we were still able to make progress on the starboard wing repaint, the AAPP rewiring, the Houchin TRU rebuild and the bomb trolley refurbishment.
These pictures are by Anne-Marie Walduck, Isi Jackson, James Pritchard and Vince Hopper.