A quiet day at Wellesbourne today with just a few casual visitors. We put fuel on board ready for the up-coming Members' Day.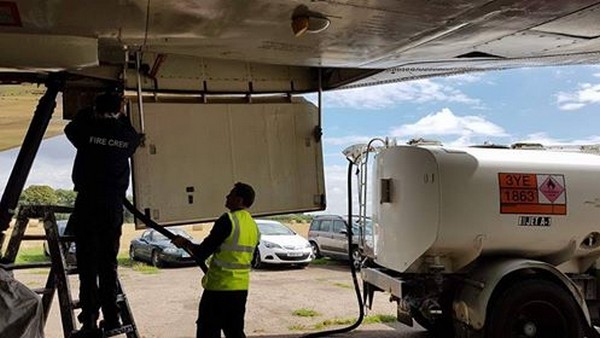 We were able to make good progress with starboard wing paint preparation between the showers, we tested the newly installed AAPP cables, and worked on the Sentinel Tug and the nose wheel steering.
These pictures are by Isi Jackson, James Pritchard and Vince Hopper.