This morning XM655 at Wellesbourne was visited by a group of motorcyclists from the Iron Butt Association.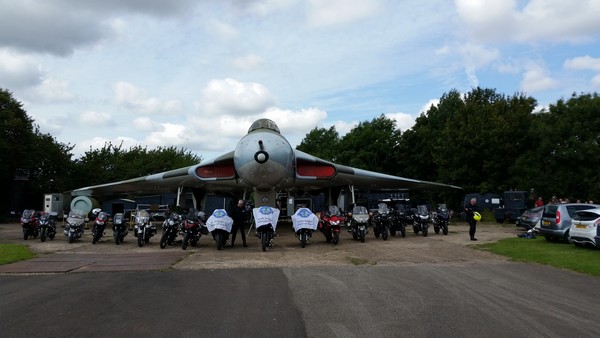 In the afternoon we hosted a beautiful 1957 Jaguar, together with a couple of family groups. We also had time to continue renewing the cab floor in the Coleman tug , topped up the oil in the PFCUs and sorted out a lot of tools and spares. We were also pleased to find our Members' Day last Sunday was well covered by our local paper, the Stratford Herald.
These pictures are by Len Hewitt, Matt Wardrobe and Stephen Clarkson.