XM655 Events Programme for 2023
Our first public event for 2023 was a presentation by Bob Tuxford followed by an Engine Ground Run which took place on 14th May. The next event will take place on 17th September, and details are below. We will also be hosting a photoshoot organised by
Timeline Events
on 11th November. We do not expect to carry out any taxi runs in 2023 due to airfield infrastructure issues.
Sunday September 17th
---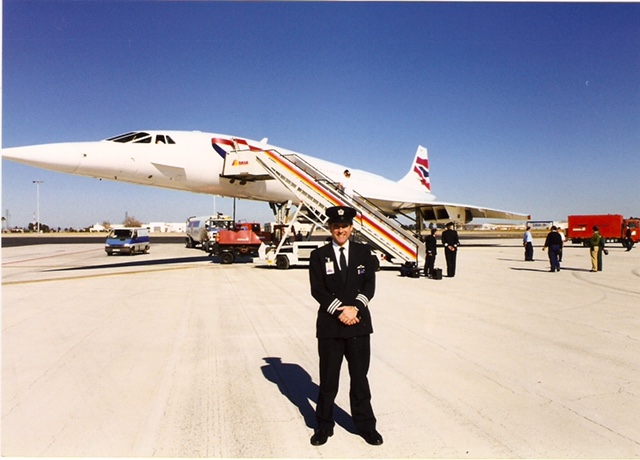 On Sunday 17th September 2023, Captain John Tye will be telling us of his experiences as one of
only 134 pilots to have flown 'the other delta wing aeroplane with Olympus engines,' Concorde, for British Airways.
John flew Concorde from 1998 to 2000 and has recently retired from BA as a training captain on the Boeing 777 and joined the aircrew team on XM655.
Join us as he takes us through how he became a Concorde pilot, the tough training course and the unique technical features of the world's only supersonic airliner. With exclusive video clips and photographs, John will take us on a virtual supersonic flight from Heathrow, to the edge of space and on to New York, before taking questions from the audience.
The presentation will be held at The Charlecote Pheasant hotel, which is close to Wellesbourne Airfield, and will be followed by an Engine Ground Run at the XM655 pan. For those who do not wish to attend the presentation, tickets will be available for the afternoon Engine Ground Run only.
---