An afternoon visit from the Northamptonshire Industrial Archaeology Group, and lots of casual visitors in the morning, kept our volunteers busy today.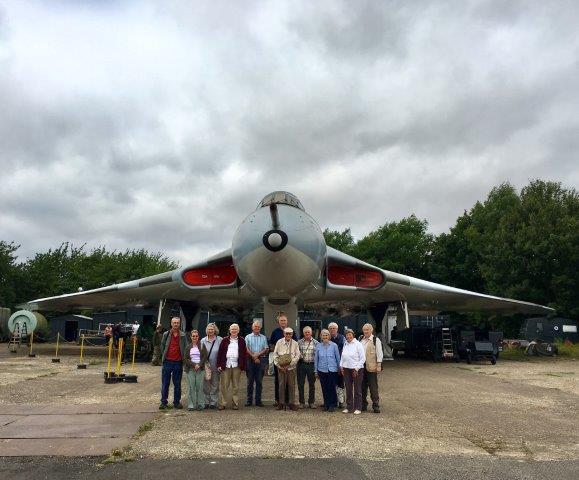 We were also able to work on the power bay lighting and continue with the repaint of the starboard wing upper surface.
These pictures are by Anne-Marie Walduck and Matt Wardrobe.