Lots going on at XM655 at Wellesbourne today. We had quite a lot of visitors and we paused at 1100 for a brief remembrance.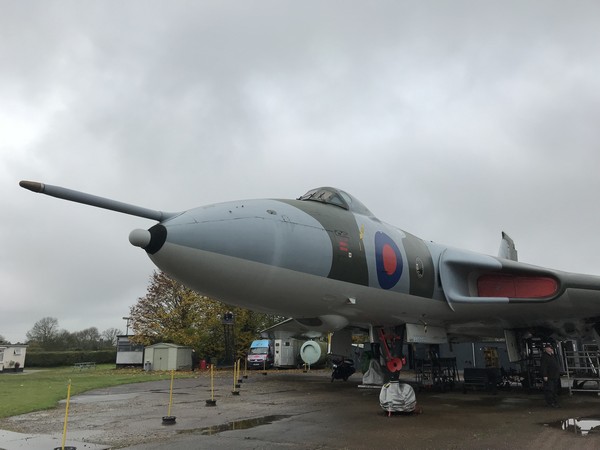 We worked on lots of things, including removing external components from the No.2 engine ready for lifting the compressor case, checking the electrics in the empty engine compartment, cleaning out the old degraded paint, a test run on the Coleman, and a clean-up of the old Houchin TRU transformer.
These pictures are by Helen Loeffler, Isi Jackson, James Pritchard and Steve Clarkson.