Lots of visitors enjoying the sunshine at XM655 at Wellesbourne today, with a party from the Spice Group plus a number of private bookings in the morning and a group from MOGS (Midlands Old Grumpies) and their cars in the afternoon.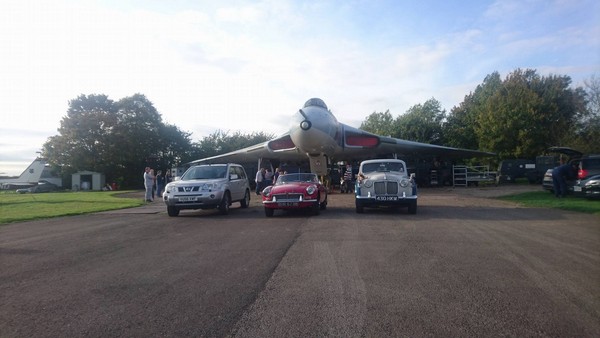 There was also delight amongst the volunteers that the ventilator panel we have been working on under the port wing was finally removed to give us the access we need, and even more delight at the first visit by our newest member, along with mum and dad Tanya and Ian.
These pictures are by Helen Loeffler, Isi Jackson, James Pritchard and Robin Whittle.