A blustery day at XM655 at Wellesbourne today with Storm Brian rattling through, but it didn't stop a visit by the Edition Noggy Car Club, and lots of other visitors.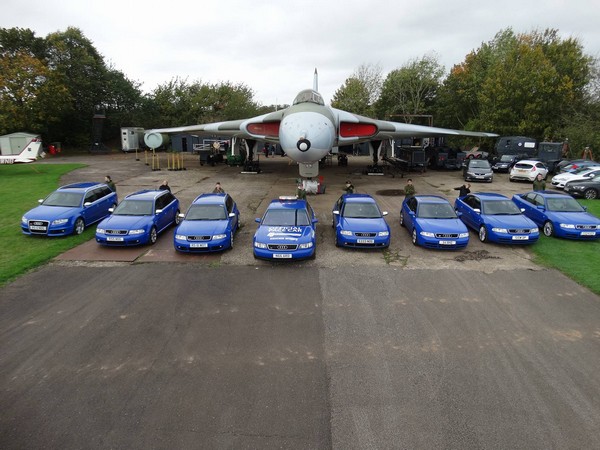 We were also able to try out a new systems demo cockpit crew member with great success.
These pictures are by Isi Jackson, James Pritchard and Robin Whittle.