It was a bitterly cold day at XM655 at Wellesbourne today but it didn't deter our visitors, a second party from the Planes, cameras, banter (PCB) Facebook group, following their first visit a couple of weeks ago.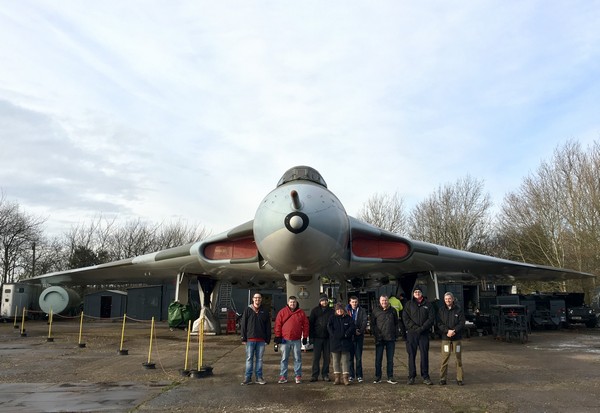 Before they arrived, we congratulated one of our longest-standing volunteers, Roger Bowen, on reaching a significant birthday. We also fixed a hydraulic leak which showed itself last week and ran the hydraulic rig to test it, carried out successful test runs of the AAPP and both frequency changers, waterproofed a leaking storage container roof, and continued with investigation work on the Houchin TRU control problem.
These pictures are by Anne-Marie Walduck, Isi Jackson, James Pritchard, Matt Wardrobe, Stephen Clarkson and Vince Hopper.