A busy day at XM655 at Wellesbourne despite having a couple of volunteers fewer than usual.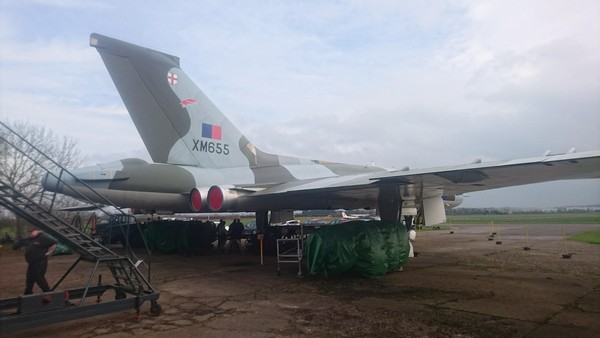 Our quarterly committee meeting occupied a good chunk of the day, but we also had time to show our wonderful aircraft to several visitors, and to work on the ground equipment battery charging equipment and the Houchin TRU.
These pictures are by Isi Jackson and James Pritchard.