At last the weather was kinder to us at XM655 at Wellesbourne today, a little warmer and DRY !!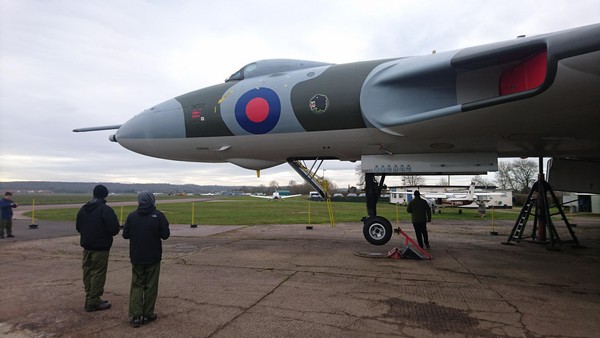 We had lots of cadets from four different ATC squadrons helping us, and we successfully jacked up the aircraft and recuperated the undercarriage liquid springs. XM655's wheels were back on the ground by lunchtime, so we carried out a systems demonstration and cockpit visits for the cadets before they helped us return the jacks to the storage area.
Lots of pictures taken today, by Helen Loeffler, Isi Jackson, James Pritchard, Lou Barwell and Stephen Clarkson.