A busy day at XM655 at Wellesbourne today with a small Spice Group visit in the morning and a large party from the Rotary Club of Winslow in the afternoon, plus lots of casual visitors throughout the day.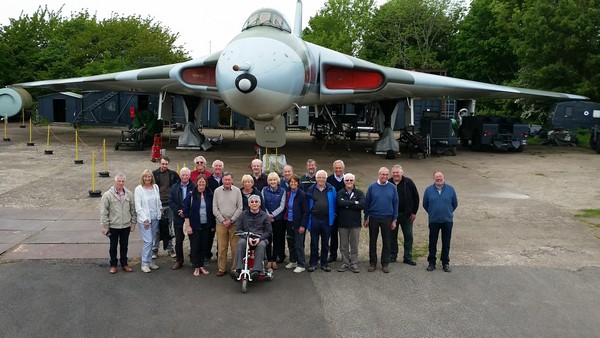 As you can imagine, our volunteers were very busy, but we still found time to complete the jet pipe connection to the No.2 engine and install the end cap, troubleshoot an airbrake time delay unit problem and carry out a couple of repairs and a test run on the Palouste air starter.
These pictures are by Helen Loeffler, James Pritchard, Len Hewitt, Shaun Thomas and Steve Clarkson.