Well, what started as a grey morning developed into a very sunny and productive day.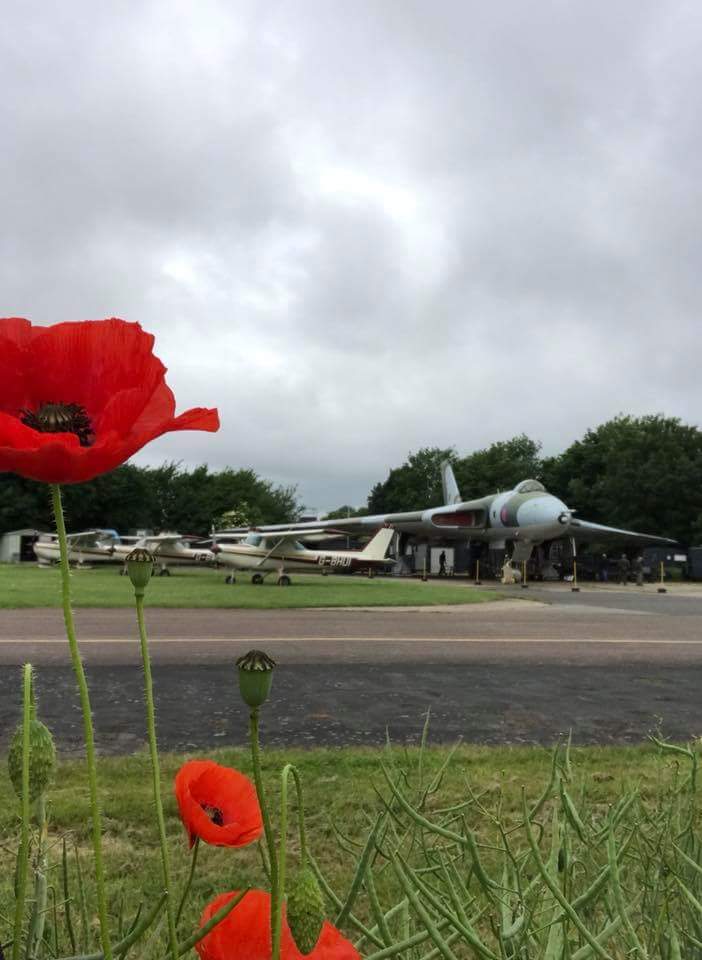 First job was to "de-arm" the aircraft of 4 of the 7 replica 1000lb bombs on the 7 way carrier to allow for access to check on an hydraulic leak.  The leak was remedied (hopefully!!) by work on the non return valve and refilling of the hydraulic reservoir.
A steady stream of visitors kept some of our volunteers busy whilst we were also able to make progress with a number of jobs.
These included the continuation of the preparation of the starboard wing for painting and further work on the number 2 engine with electrical connections for the alternator and CSDU being made.  The engine was also connected to the air intake leaving some of the ducting below the engine still to be connected.
Following on from that, the High Energy Ignition Unit ("cracker boxes") on the number 2 engine was successfully tested and later in the day initial attempts were made to reconnect the hydraulic lines and this work will continue over the next week or so.
Being the first Saturday of the month, all our ground equipment was tested including the Houchin, the Coleman and Sentinel tugs (which were also exercised along the taxiway), the hydraulic rig (which needed a little coaxing into life!) and the Palouste which had the demand function tested by way of a newly installed test switch.  Remedial work was also undertaken on the airbrakes including confirmation of the wiring although further work needs to be undertaken.
We were also able to clean the 1000lb'ers that were removed from the aircraft with the help of some cadets.
Todays pictures are courtesy of Anne-Marie Walduck, Matt Wardrobe and James Pritchard.