A decidedly grey and damp start to the days proceedings with the rain and wind providing near constant company throughout the day.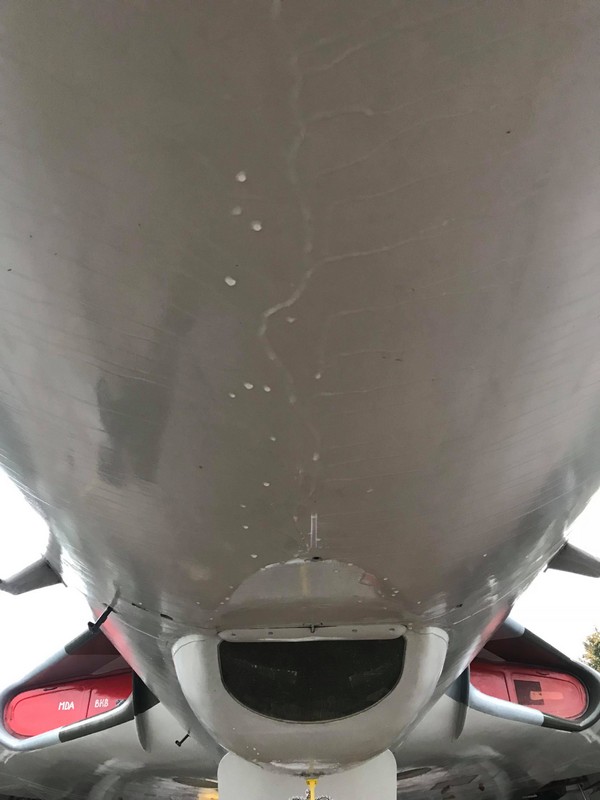 A number of jobs were on our radar today, including more fault finding on the number 4 alternator, swapping out the aircraft battery in line with our maintenance program and testing the over current and constant load on the Houchin TRU.  After over a year of trying to track one down a new generator has been fitted to the AiResearch GTC85 gas turbine "start cart".
A number of wet cycles were performed on the number 4 engine, again successfully using the Hooch to provide both 28v and 200v to the aircraft – it's good to see both green indicator lights on the Hooch!!.  This was to try and narrow down our search for the cause of the issue.  Initially, this led us again to panel 61P in the power bay.  This time however, inspection of the "A" breaker showed discolouration on a number of the contacts.  This was then duly replaced ensuring the cables were catalogued owing to the number of connections on there!  Further tests showed the issue hadn't been resolved so attention turned to (alternator panel, 10P?) in the cockpit.  Inconclusive results were obtained from the instrumentation and the test equipment so further work is required.
Testing the Houchin, proved to be rather entertaining and like a Physics class at school!  Coils with varying amp ratings were fixed to a test block and to a connector in a box.  The 28v supply from the Hooch was plugged in and the test block submerged in a bucket of cold water.  Different configurations of the coils were tested and the highest recorded current was a whopping 445A!!  It also looked like a potential new way of making tea…(disclaimer, this was NOT attempted).
A couple of our hardy volunteers were also present on the Monday, sprucing up the shop front with a new lick of paint and the conservatory door which is now awaiting it's top coat.
Pictures this week courtesy of Helen, Isi, James, Matt and Tim.