The promised snow didn't arrive, but it was bitterly cold at XM655 at Wellesbourne today, with a biting east wind.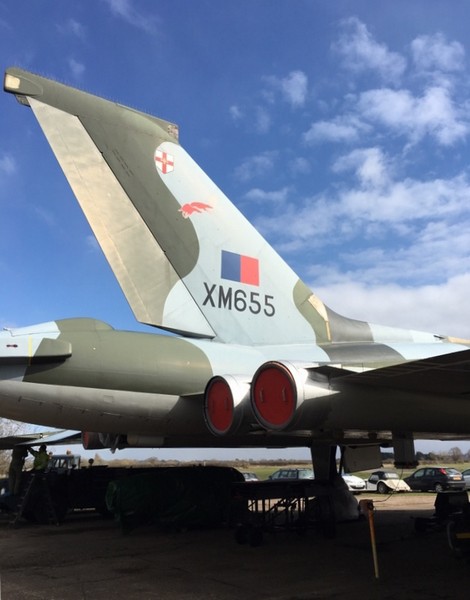 We sheltered by finding indoor jobs working on the wheels of the TrolleyAcc and checking fuses in the bomb bay.
These pictures are by Anne-Marie Walduck, Helen Loeffler and Isi Jackson.