A damp start for the volunteers at XM655 at Wellesbourne today, but thankfully it brightened up later.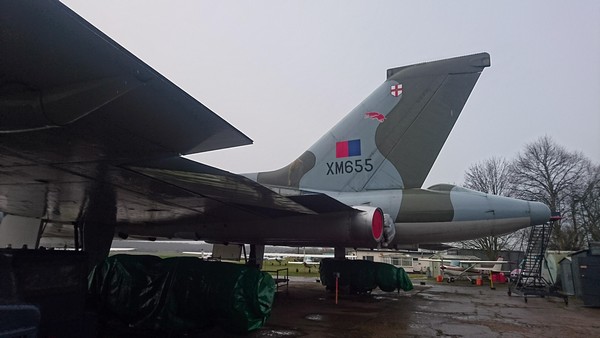 We had quite a lot of visitors to show around our wonderful aircraft, and we also completed the rebuild of the trolleyacc with new running gear and hi-vis wheels, dismantled one of our aircraft batteries for an overdue clean and refurbishment, completed the painting of the No.2 engine bay and put the first coats on the forward engine door, and worked on reassembly of a spare pfcu. A very productive day all round.
These pictures are by Anne-Marie Walduck, Helen Loeffler and James Pritchard.