A very busy day today at XM655 at Wellesbourne. We had quite a lot of visitors to our wonderful aircraft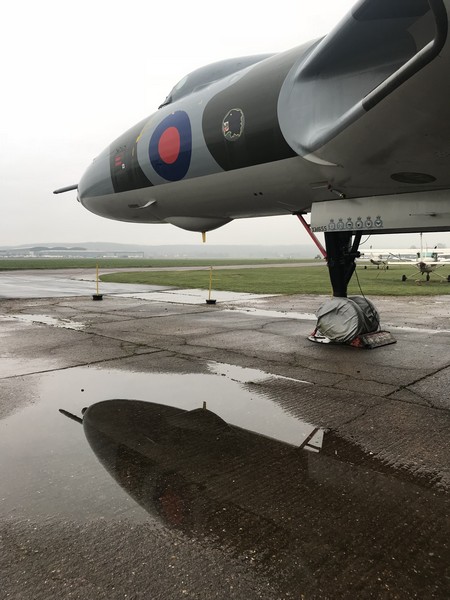 and we also fitted a replacement carburettor to our hydraulic rig, completed the fuse check we started last week and finished rebuilding a spare aircraft battery. We hoisted the No.2 Olympus engine out of its transport stand to change the fuel chassis, but we were defeated by one recalcitrant bolt, so that job will have to be finished next week.
These pictures are by Anne-Marie Walduck, Helen Loeffler, Isi Jackson and James Pritchard.