A beautiful day at XM655 at Wellesbourne today, apart from one short afternoon shower. Our visitors were from the Triumph Sports Six Club from Oxford.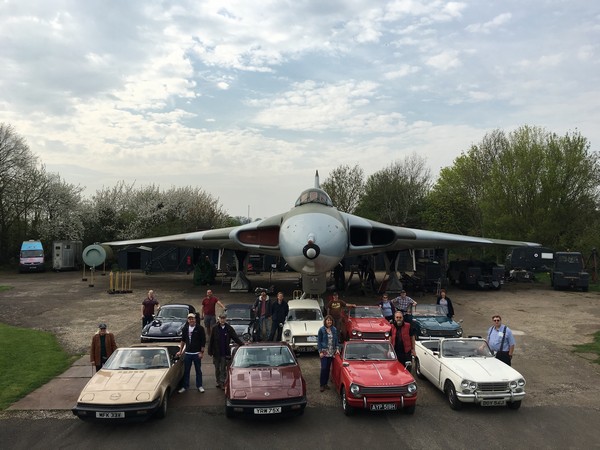 We also got lots of work done with the No.2 engine re-installed in the airframe, and the Palouste air starter repaired and tested. A hiccup with the air brakes during the visitors systems demo was still under investigation at the end of the day.
These pictures are by Anne-Marie Walduck, Helen Loeffler, James Pritchard, Steve Clarkson and Vince Hopper.